1.6m street decoration branch light
We're here to help: Easy ways to get the answers you need.
SPECIFICATIONS
Model: 2037-SG
Bulb Color: Warm white
Length: 80cm
Width: 160cm
Rope lights' length: 16m
Lead Wire back to power point: 1.5m
Power Source: 24V/100-130V/220-240V
Saves up to 90% on compared to conventional Fairy Lights 25,000 Hour Average LED Bulb Life

1.6m street decoration branch light for street lighting project, it has 576 Light total ,1.6m width, can be used cross the street by combining different quantity together according to the actual street width.
And also can be used to decorate the walls, gardens, etc. The width can be customized as per request of clients.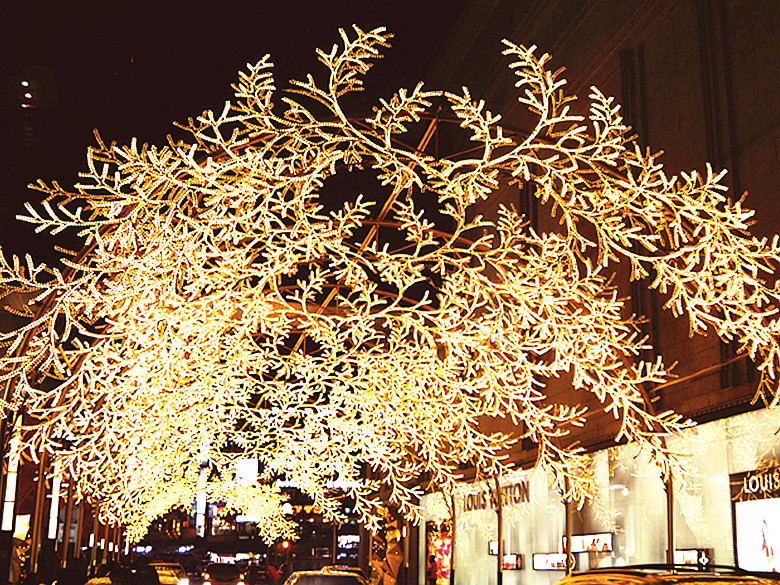 576 Light total 16m rope lights, LED rope motif Star Lights in Warm white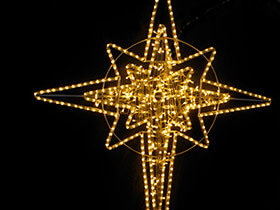 There is an extra 1.5 metres of lead wire warm white to the 24V transformer back to power point. Suitable for indoor and outdoor use, but transformer and controller must always be undercover, this will extend the life of your Warm white LED rope motif Star lights. LED Warm white rope motif Star lights are super bright and because they are LED they stay cool making them safer and energy efficient to use. Sturdy and energy efficient, LED rope motif Star Lights will draw very little power saving you up to 90% on normal conventional fairy lights. Use rope motif Star Lights hanging off your gutters for a winter wonderland. Hanging Led rope motif Star Lights from hedges will give you great coverage and look terrific. LED rope motif Star Lights look fantastic in business foyers and for parties and weddings. Use Led rope motif Star Fairy Lights to decorate your house and garden all year round or to promote your business, they are easy to use and looks great!
We provide customers with an infinite range of 2D and 3D elegant, giant and crossable LED decorations able to give life to urban spaces, shopping centers and events.
Our design office works with passion and deals everyday with the market and with the specific customers' requirements so as to creat personalized products and decorative solutions in line with the expectations.
The origin of Rayer Lighting products follows a specific path: every idea takes place with digital renders and graphic drafts, which are verified by the production department and finally transformed into veritable technical designs ready to get into full production process.
Have a look at our catalogue to find out more!