2x2m steady warm led curtain lights
We're here to help: Easy ways to get the answers you need.
SPECIFICATIONS
Model: RY-14078-WW
Size: 2x2m
LED number: 400leds
connectable: 3 sets are connectable
Connector: male and female connector
application: indoor / outdoor, rainproof
LED colors: steady warm lights
reference range: $10-50

2x2m steady warm led curtain lights for wedding decoration can be used indoor or outdoor. It is rain proof, and we offer one year's warranty.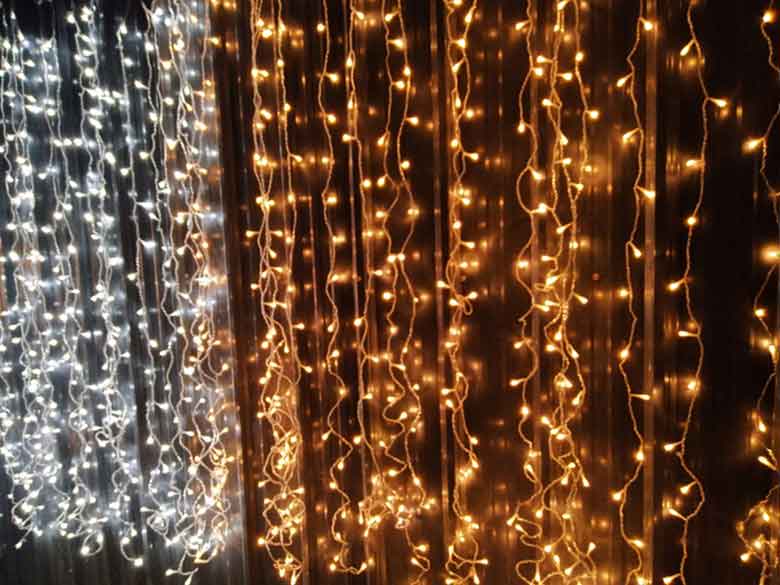 It is suitable for Christmas street decorations, large-scale decorations, idea for shopping centers and buildings facade, indoor or outdoor use, with 1.5m length power cable and connecting plugs. Our led curtain are with male and female connector, will work well in rainny day!



Main products

Holiday decorations: Christmas decoration light, led New Year decoration light, Halloween decoration, Easter day decoration, Memorial Day decoration, Celebration ornament, Wedding ornament, Birthday party decoration,etc.

Project decorations: Shopping mall decoration light, Garden decoration light, Apartment decoration light, Park decoration light, House decoration light, Hotel decoration light, etc.

Product Type:

Led tree lights (led small branch light, led palm tree light, led cherry tree light, led willow tree light, led maple tree light, led fruit tree light, Cypress tree light)Firework light, 2D motif light, 3D sculpture light, led net light, led string light, curtain light, icicle light, waterfall light, rope light, twinkle light, cartoon animal light.